Are You Covered for Your Home-Based Business?
The pandemic has been especially hard on small businesses, but it has also led to new business opportunities. And more people than ever are working from home. Although recent statistics are not yet available, older data suggests that about one-half of U.S. businesses are home-based.1
If you run a business out of your home, your homeowners policy may not provide the coverage you need to protect your business assets and income. With standard homeowners insurance, the coverage for business equipment such as computers is often limited to $2,500, and business liability is typically excluded altogether. Fortunately, there are some options designed to help protect your business and your income.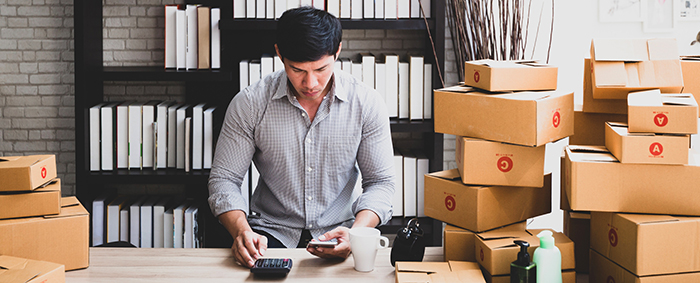 A Simple Solution
If your business activities are limited, a basic rider or endorsement that expands the policy limits for business property losses can sometimes be added to your existing homeowners policy. This may be adequate for your situation, but additional liability protection might be required if business-related visitors come to your home. You may be able to obtain a business liability rider for an additional cost.
Broader In-Home Protection
In-home business insurance policies provide comprehensive coverage that is specifically designed for businesses that operate out of a residence. They may include the following types of coverage. (Any claims payments are only up to policy limits.)
Business property insurance reimburses you for the loss or damage of items such as office furniture, computers, copiers, and other equipment used to conduct business. You should request replacement-cost coverage, because the actual value of equipment lost in a fire or other incident could be significantly lower than what it would cost to replace it.

Liability insurance helps protect you from claims resulting from injuries suffered by business-related visitors on your property. This includes delivery people and couriers, not just clients.

If your business is interrupted because of damage to your home, you may also be reimbursed for lost income and possibly for the expenses required to operate out of a temporary location or to make payroll for a set period of time.
Even Broader Protection with a BOP
If your home-based business operates in other locations, you might consider a business owners policy (BOP), which is designed specifically for small- and mid-sized businesses. A BOP offers similar but much broader coverage than an in-home business policy. If you have employees, you will need separate policies to provide coverage for workers' compensation, health insurance, and disability insurance.
No matter what type of coverage you choose, you may want to check with your local government or an attorney to verify that it is legal to run your particular business in your home. If you are not in compliance with all regulations, your coverage could be voided.
Also, be aware that auto insurance policies often exclude accidents or losses that occur while you are conducting business activities. You should consider business vehicle coverage if you plan to use your automobile for deliveries, client visits, or any other business purpose.